For processing of the sputtering target
Target sintered flow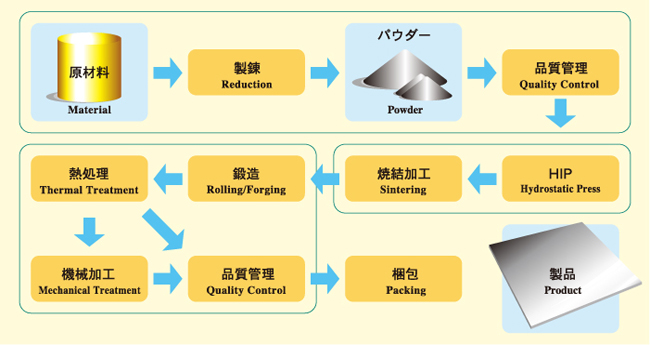 Processing base

We are processing various target and backing plate under thorough quality control at Nagano Prototype Center and 2 base of Suzhou Plant (China) as the processing base of the target backing plate.
OAO POLEMA
We OAO POLEMA (head office: Russia, following, POLEMA) it will be the distributor in Japan of.
About POLEMA
POLEMA Russia headquartered, US, Germany, South Korea and Taiwan, etc., it will be the world's largest chromium manufacturer with offices around the world. Various powder metallurgy in for thin-film technology and high-tech industry, sputtering target, manufactures and sells a crucible or the like.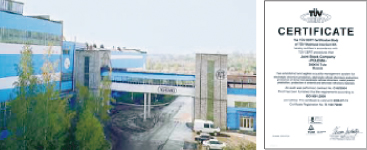 | | |
| --- | --- |
| Total workforce | 900 people (2008 year-end) |
| Capital | 700 million dollars (about 7 billion yen) |
| Amount of Sales | 1 billion dollars (about 100 billion yen / 2008 year-end) |
| Product type | More than 500 species |
| Factory location | Russia TULA district |
| Remarks | Russian National Science academic mechanism and research mechanism members |
About products,
please feel free to contact us.
COPYRIGHT (c) ADVANTEC. ALL RIGHTS RESERVED.