MicroProf® X NUMX
Although MicroProf® 100 is a small table top type measuring device, it adopts a multi sensor system that can mount 4 sensors. For that reason, not only the surface shape but also film thickness measurement etc. can be done with 1 units. In addition, it can also correspond to TTV measurement by upper and lower 2 sensors as options.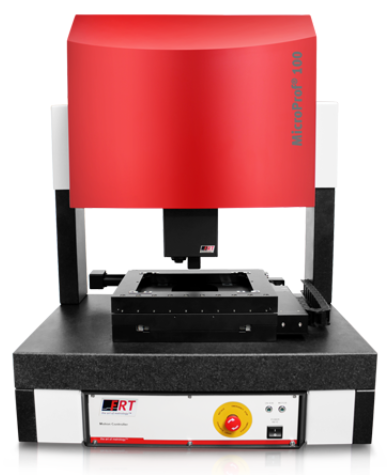 As a feature of MicroProf® 100
1.

Compact and simple design of table top adopted

2.

3D Not only the surface shape measurement but also the film thickness measurement is possible (multi sensor system)

3.

Measurement at the nano level

4.

Optional for TTV measurement with up and down 2 sensors

5.

Motor driven XY stage mounted
Due to membrane stress
Wafer shape

Hole pattern shape
About products,
please feel free to contact us.
COPYRIGHT (c) ADVANTEC. ALL RIGHTS RESERVED.